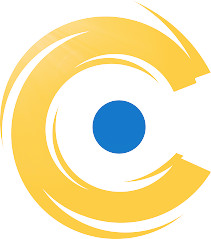 Champion Hydraulic Co., Ltd

SUMITOMO QT22 Series Gear Pump SUMITOMO QT23 Series Gear Pump SUMITOMO QT31 Series Gear Pump
Home>Products>NACHI PZ Series Hydraulic Piston Pumps>NACHI PZ-6B-50-180-E2A-20 PZ Series Hydraulic Piston Pumps

English
NACHI PZ-6B-50-180-E2A-20 PZ Series Hydraulic Piston Pumps
NACHI

PZ-6B-50-180-E2A-20

JAPAN

CE,ISO9000

contact us

Negotiation

Standard packing

contact us

T/T,Western Union

contact us
Product Description
| | | |
| --- | --- | --- |
| PZ-6B-5-180-E1A-20 | PVS-0B-8N0-30 | PZS-3A-70N1-10 |
| PZ-6B-5-180-E2A-20 | PVS-0B-8N1-30 | PZS-3A-70N3-10 |
| PZ-6B-5-180-E3A-20 | PVS-0B-8N2-30 | PZS-3A-70N4-10 |
| PZ-6B-5-220-E1A-20 | PVS-0B-8N3-30 | PZS-3B-70N1-10 |
| PZ-6B-5-220-E2A-20 | PVS-0A-8N0-30 | PZS-3B-70N3-10 |
| PZ-6B-5-220-E3A-20 | PVS-0A-8N1-30 | PZS-3B-70N4-10 |
| PZ-6B-8-180-E1A-20 | PVS-0A-8N2-30 | PZS-4B-100N1-10 |
| PZ-6B-8-180-E2A-20 | PVS-0A-8N3-30 | PZS-4B-100N3-10 |
| PZ-6B-8-180-E3A-20 | PVS-1B-16N0-12 | PZS-4B-100N4-10 |
| PZ-6B-8-220-E1A-20 | PVS-1B-16N1-12 | PZS-4A-100N1-10 |
| PZ-6B-8-220-E2A-20 | PVS-1B-16N2-12 | PZS-4A-100N3-10 |
| PZ-6B-8-220-E3A-20 | PVS-1B-16N3-12 | PZS-4A-100N4-10 |
| PZ-6B-10-180-E1A-20 | PVS-1A-16N0-12 | PZS-5B-130N1-10 |
| PZ-6B-10-180-E2A-20 | PVS-1A-16N1-12 | PZS-5B-130N3-10 |
| PZ-6B-10-180-E3A-20 | PVS-1A-16N2-12 | PZS-5B-130N4-10 |
| PZ-6B-10-220-E1A-20 | PVS-1A-16N3-12 | PZS-5A-130N1-10 |
| PZ-6B-10-220-E2A-20 | PVS-1B-22N0-12 | PZS-5A-130N3-10 |
| PZ-6B-10-220-E3A-20 | PVS-1B-22N1-12 | PZS-5A-130N4-10 |
| PZ-3B-5-70-E1A-10 | PVS-1B-22N2-12 | PZS-6A-180N1-10 |
| PZ-3B-5-70-E2A-10 | PVS-1B-22N3-12 | PZS-6A-180N3-10 |
| PZ-3B-5-70-E3A-10 | PVS-1A-22N0-12 | PZS-6A-180N4-10 |
| PZ-3B-8-70-E1A-10 | PVS-1A-22N1-12 | PZS-6B-180N3-10 |
| PZ-3B-8-70-E2A-10 | PVS-1A-22N2-12 | PZS-6B-180N4-10 |
| PZ-3B-8-70-E3A-10 | PVS-1A-22N3-12 | PZS-6B-180N1-10 |
| PZ-3B-10-70-E1A-10 | PVS-2B-35N0-12 | PZS-6B-220N1-10 |
| PZ-3B-10-70-E2A-10 | PVS-2B-35N1-12 | PZS-6B-220N3-10 |
| PZ-3B-10-70-E3A-10 | PVS-2B-35N2-12 | PZS-6B-220N4-10 |
| PZ-3B-13-70-E1A-10 | PVS-2B-35N3-12 | PZS-6A-220N1-10 |
| PZ-3B-13-70-E2A-10 | PVS-2A-35N0-12 | PZS-6A-220N3-10 |
| PZ-3B-13-70-E3A-10 | PVS-2A-35N1-12 | PZS-6A-220N4-10 |
| PZ-3B-16-70-E1A-10 | PVS-2A-35N2-12 | PZS-4B-100N3-E4481A |
| PZ-3B-16-70-E2A-10 | PVS-2A-35N3-12 | PZS-5B-130N3-E10 |
| PZ-3B-16-70-E3A-10 | PVS-2B-45N0-12 | PZS-3B-70N3-E4481A |
| PZ-3B-3.5-70-E1A-10 | PVS-2B-45N1-12 | PZS-3B-70N4-E4481A |
| PZ-3B-3.5-70-E2A-10 | PVS-2B-45N3-20 | PZS-3A-100N3-10 |
| PZ-3B-3.5-70-E3A-10 | PVS-2A-45N0-12 | PZS-3A-100N4-10 |
| PZ-3A-6.5-70-E1A-10 | PVS-2A-45N1-12 | PZS-3A-130N3-10 |
| PZ-3A-6.5-70-E2A-10 | PVS-2A-45N2-12 | PZS-3A-130N4-10 |
| PZ-3A-6.5-70-E3A-10 | PVS-2A-45N3-20 | PZS-3A-180N3-10 |
| PZ-3A-5-70-E1A-10 | PVS-0B-8N3-E30 | PZS-3A-180N4-10 |
| PZ-3A-5-70-E2A-10 | PVS-1B-16N3-E13 | PZS-3A-220N3-10 |
| PZ-3A-5-70-E3A-10 | PVS-1B-16P3-E13 | PZS-3A-220N4-10 |
| PZ-3A-8-70-E1A-10 | PVS-1B-22N3-E13 | PZS-3A-70N3-10 |
| PZ-3A-8-70-E2A-10 | PVS-1B-22P3-E13 | PZS-3B-100N3-10 |
| PZ-3A-8-70-E3A-10 | PVS-2B-35N3-E13 | PZS-3B-100N4-10 |
| PZ-3A-10-70-E1A-10 | PVS-2B-35P3-E13 | PZS-3B-130N3-10 |
| PZ-3A-10-70-E2A-10 | PVS-2B-45N3-E20 | PZS-3B-130N4-10 |
| PZ-3A-10-70-E3A-10 | PVS-2B-45P3-E20 | PZS-3B-180N3-10 |
| PZ-3A-13-70-E1A-10 | PVS-0B-8P2-E30 | PZS-3B-180N4-10 |
| PZ-3A-13-70-E2A-10 | PVS-0B-8P3-E30 | PZS-3B-220N3-10 |
| PZ-3A-13-70-E3A-10 | PVS-0B-8P3-30 | PZS-3B-220N4-10 |
| PZ-3A-16-70-E1A-10 | PVS-1A-22N3-Z-12 | PZS-4A-100N4-10 |
| PZ-3A-16-70-E2A-10 | PVS-1B-16N0-UZ-12 | PZS-4A-130N3-10 |
| PZ-3A-16-70-E3A-10 | PVS-1B-16N0-2477P | PZS-4A-130N4-10 |
| PZ-4B-5-100-E1A-10 | PVS-1B-16N1-E13 | PZS-4A-180N3-10 |
| PZ-4B-5-100-E2A-10 | PVS-1B-16N1-N-12 | PZS-4A-180N4-10 |
| PZ-4B-5-100-E3A-10 | PVS-1B-16N1-U-12 | PZS-4A-220N3-10 |
| PZ-4B-8-100-E1A-10 | PVS-1B-16N1-UZ-12 | PZS-4A-220N4-10 |
| PZ-4B-8-100-E2A-10 | PVS-1B-16N1-Z-E13 | PZS-4A-70N3-10 |
| PZ-4B-8-100-E3A-10 | PVS-1B-16N1-Z-12 | PZS-4A-70N4-10 |
| PZ-4B-10-100-E1A-10 | PVS-1B-16N1-2535P | PZS-4B-130N3-10 |
| PZ-4B-10-100-E2A-10 | PVS-1B-16N2-E13 | PZS-4B-130N4-10 |
| PZ-4B-10-100-E3A-10 | PVS-1B-16N2-U-12 | PZS-4B-180N3-10 |
| PZ-4B-13-100-E1A-10 | PVS-1B-16N2-Z-B12 | PZS-4B-180N4-10 |
| PZ-4B-13-100-E2A-10 | PVS-1B-16N2-Z-12 | PZS-4B-220N3-10 |
| PZ-4B-13-100-E3A-10 | PVS-1B-16N3-Z-E13 | PZS-4B-220N4-10 |
| PZ-4B-16-100-E1A-10 | PVS-1B-16N3Q1-12 | PZS-4B-70N3-10 |
| PZ-4B-16-100-E2A-10 | PVS-1B-16R3-Z-E2171F | PZS-4B-70N4-10 |
| PZ-4B-16-100-E3A-10 | PVS-1B-22EPR3Q12413P | PZS-5A-100N3-10 |
| PZ-4B-3.5-100-E1A-10 | PVS-1B-22N1-E13 | PZS-5A-130N3-10 |
| PZ-4B-3.5-100-E2A-10 | PVS-1B-22N1-U-12 | PZS-5A-130N4-10 |
| PZ-4B-3.5-100-E3A-10 | PVS-1B-22N1-U-2408P | PZS-5A-180N3-10 |
| PZ-4B-6.5-100-E1A-10 | PVS-1B-22N1-UZ-12 | PZS-5A-180N4-10 |
| PZ-4B-6.5-100-E2A-10 | PVS-1B-22N1-2408P | PZS-5A-220N3-10 |
| PZ-4B-6.5-100-E3A-10 | PVS-1B-22N2-E13 | PZS-5A-220N4-10 |
| PZ-4A-5-100-E1A-10 | PVS-1B-22N2-U-12 | PZS-5A-70N3-10 |
| PZ-4A-5-100-E2A-10 | PVS-1B-22N2-U-2408P | PZS-5A-70N4-10 |
| PZ-4A-5-100-E3A-10 | PVS-1B-22N2-Z-E13 | PZS-5B-100N3-10 |
| PZ-4A-8-100-E1A-10 | PVS-1B-22N3-Z-E13 | PZS-5B-100N4-10 |
| PZ-4A-8-100-E2A-10 | PVS-2B-35N1-E13 | PZS-5B-130N1-10 |
| PZ-4A-8-100-E3A-10 | PVS-2B-35N1-U-12 | PZS-5B-130N3-10 |
| PZ-4A-10-100-E1A-10 | PVS-2B-35N2-E13 | PZS-5B-180N3-10 |
| PZ-4A-10-100-E2A-10 | PVS-2B-35N3-Z-E13 | PZS-5B-180N4-10 |
| PZ-4A-10-100-E3A-10 | PVS-2B-35P3-Z-E13 | PZS-5B-220N3-10 |
| PZ-4A-16-100-E1A-10 | PVS-2B-45N1-U-12 | PZS-5B-220N4-10 |
| PZ-4A-16-100-E2A-10 | PVS-2B-45N2-E13 | PZS-5B-70N3-10 |
| PZ-4A-16-100-E3A-10 | PVS-2B-45N2-U-12 | PZS-5B-70N4-10 |
| PZ-5B-5-130-E1A-10 | PVS-2B-45N3-Q2-E20 | PZS-6A-100N3-10 |
| PZ-5B-5-130-E2A-10 | PVS-2B-45R3-L-E5127Z | PZS-6A-100N4-10 |
| PZ-5B-5-130-E3A-10 | PVS-2B-45R3LE5127Z3 | PZS-6A-130N3-10 |
| PZ-5B-8-130-E1A-10 | PVS1B16N2LE5085Z1 | PZS-6A-130N4-10 |
| PZ-5B-8-130-E2A-10 | PVS2B-45N2-U-T-4255F | PZS-6A-70N3-10 |
| PZ-5B-8-130-E3A-10 | PVS2B35EPR3Q1Q204484 | PZS-6A-70N4-10 |
| PZ-5B-10-130-E1A-10 | PVS-1A-22N2-11 | PZS-6B-100N3-10 |
| PZ-5B-10-130-E2A-10 | PVS-1B-16N2Q1-12 | PZS-6B-100N4-10 |
| PZ-5B-10-130-E3A-10 | PVS-2B-35N3-Z-12 | PZS-6B-130N3-10 |
| PZ-5B-13-130-E1A-10 | PVS-2B-45N3-12 | PZS-6B-130N4-10 |
| PZ-5B-13-130-E2A-10 | PVS-HFI | PZS-6B-70N3-10 |
| PZ-5B-13-130-E3A-10 | PVS-0A-8N2-L-E4533C | PZS-6B-70N4-10 |
| PZ-5B-16-130-E1A-10 | PVS-0A-8P1-L-E4762A | PZS-5A-100N4-10 |
| PZ-5B-16-130-E2A-10 | PVS-0A-8P2-L-E5673A | PZS-3A-70N3-E4481A |
| PZ-5B-16-130-E3A-10 | PVS-0A-9N2-L-E5092Z | PZS-3B-70N3-L-E4481A |
| PZ-5B-25-130-E1A-10 | PVS-0B-8N1-E30 | PZS-3B-70N3Q2-E10 |
| PZ-5B-25-130-E2A-10 | PVS-0B-8N1-U-30 | PZS-3B-70N3Q3-E10 |
| PZ-5B-25-130-E3A-10 | PVS-0B-8N2-E30 | PZS-4B-100C4S4-4162A |
| PZ-5B-32-130-E1A-10 | PVS-0B-8N2-L-E5769Z | PZS-4B-100N1-E4481A |
| PZ-5B-32-130-E2A-10 | PVS-0B-8N3-K-E5737Z | PZS-4B-100N3-LE4481A |
| PZ-5B-32-130-E3A-10 | PVS-0B-8R3-E5235A | PZS-4B-100N4-E4481A |
| PZ-5B-3.5-130-E1A-10 | PVS-1A-22N3Q1-12 | PZS-5A65130EPR44562A |
| PZ-5B-3.5-130-E2A-10 | PVS-1B-16N3-E5627A | PZS-5B-130N1-E4481A |
| PZ-5B-3.5-130-E3A-10 | PVS-1B-16N3-E5627B | PZS-5B-130N3-E4481A |
| PZ-5B-6.5-130-E1A-10 | PVS-1B-16N3-K-E5737Z | PZS-5B-130N3-E5533A |
| PZ-5B-6.5-130-E2A-10 | PVS-1B-16N3-U-12 | PZS-5B-130N4-E10 |
| PZ-5B-6.5-130-E3A-10 | PVS-1B-16P3-Z-E13 | PZS-6B-180N3-E10 |
| PZ-5A-5-130-E1A-10 | PVS-1B-16P3-12 | PZS-6B-180N4-E10 |
| PZ-5A-5-130-E2A-10 | PVS-1B-22R3-E5235A | PZ-5A-16-130-E3A-10 |
| PZ-5A-5-130-E3A-10 | PVS-2B-35N2Q1-12 | PZ-5A-25-130-E1A-10 |
| PZ-5A-8-130-E1A-10 | PVS-2B-35N4-E5533A | PZ-5A-25-130-E2A-10 |
| PZ-5A-8-130-E2A-10 | PVS-2B-45N2Q1-12 | PZ-5A-25-130-E3A-10 |
| PZ-5A-8-130-E3A-10 | PVS-2B-45N3-Z-E20 | PZ-5A-32-130-E1A-10 |
| PZ-5A-10-130-E1A-10 | PVS-2B-45N3Q2-20 | PZ-5A-32-130-E2A-10 |
| PZ-5A-10-130-E2A-10 | PVS-2B-45R3-E5737A | PZ-5A-32-130-E3A-10 |
| PZ-5A-10-130-E3A-10 | PVS-2B-45R3-E5737B | PZ-6B-13-130-E3A-20 |
| PZ-5A-13-130-E1A-10 | PVS-2B-45R3-Z-E5576A | PZ-6B-13-180-E1A-20 |
| PZ-5A-13-130-E2A-10 | PVS11B16P3K16P3K16P3 | PZ-6B-13-180-E2A-20 |
| PZ-5A-13-130-E3A-10 | PVS-1B-22N3-U-12 | PZ-6B-13-180-E3A-20 |
| PZ-5A-16-130-E1A-10 | PVS-1V-16N1-13E | PZ-6B-13-220-E1A-20 |
| PZ-5A-16-130-E2A-10 | PVS-2B-45N2-2192F | PZ-6B-13-220-E2A-20 |
| PZ-6A-5-180-E1A-20 | PZ-6A-40-180-E3A-20 | PZ-6B-13-220-E3A-20 |
| PZ-6A-5-180-E2A-20 | PZ-6A-50-180-E1A-20 | PZ-6B-16-180-E1A-20 |
| PZ-6A-5-180-E3A-20 | PZ-6A-50-180-E2A-20 | PZ-6B-16-180-E2A-20 |
| PZ-6A-8-180-E1A-20 | PZ-6A-50-180-E3A-20 | PZ-6B-16-180-E3A-20 |
| PZ-6A-8-180-E2A-20 | PZ-6A-64-180-E1A-20 | PZ-6B-16-220-E1A-20 |
| PZ-6A-8-180-E3A-20 | PZ-6A-64-180-E2A-20 | PZ-6B-16-220-E2A-20 |
| PZ-6A-8-220-E1A-20 | PZ-6A-64-180-E3A-20 | PZ-6B-16-220-E3A-20 |
| PZ-6A-8-220-E2A-20 | PZ-6B-220E3A-20 | PZ-6B-25-180-E1A-20 |
| PZ-6A-8-220-E3A-20 | PZ-3B-70E3A-4410C | PZ-6B-25-180-E2A-20 |
| PZ-6A-10-180-E1A-20 | PZ-6A-130-E3A-20 | PZ-6B-25-180-E3A-20 |
| PZ-6A-10-180-E2A-20 | PZ-6A-220-E3A-20 | PZ-6B-25-220-E1A-20 |
| PZ-6A-10-180-E3A-20 | PZ-6B-180-E3A-20 | PZ-6B-25-220-E2A-20 |
| PZ-6A-10-220-E1A-20 | PZ-6A-180-E2A-20 | PZ-6B-25-220-E3A-20 |
| PZ-6A-10-220-E2A-20 | PZ-6B-180-E2A-20 | PZ-6B-32-180-E1A-20 |
| PZ-6A-10-220-E3A-20 | PZ-4A-100-E3A-10 | PZ-6B-32-180-E2A-20 |
| PZ-6A-13-180-E1A-20 | PZ-6A-220-E1A-20 | PZ-6B-32-180-E3A-20 |
| PZ-6A-13-180-E2A-20 | PZ-6A-180-E1A-20 | PZ-6B-32-220-E1A-20 |
| PZ-6A-13-180-E3A-20 | PZ-6B-220-E1A-20 | PZ-6B-32-220-E2A-20 |
| PZ-6A-13-220-E1A-20 | PZ-6B-180-E1A-20 | PZ-6B-32-220-E3A-20 |
| PZ-6A-13-220-E2A-20 | PZ-5B-130-E3A-10 | PZ-6B-40-180-E1A-20 |
| PZ-6A-13-220-E3A-20 | PZ-6A-220-E2A-20 | PZ-6B-40-180-E2A-20 |
| PZ-6A-16-180-E1A-20 | PZ-6A-180-E3A-20 | PZ-6B-40-180-E3A-20 |
| PZ-6A-16-180-E2A-20 | PZ-6B-220-E3A-20 | PZ-6B-50-180-E1A-20 |
| PZ-6A-16-180-E3A-20 | PZ-6B-220-E2A-20 | PZ-6B-50-180-E2A-20 |
| PZ-6A-16-220-E1A-20 | PZ-5B-130-E1A-10 | PZ-6B-50-180-E3A-20 |
| PZ-6A-16-220-E2A-20 | PZ-5A-130-E2A-10 | PZ-6B-64-180-E1A-20 |
| PZ-6A-16-220-E3A-20 | PZ-5B-130-E2A-10 | PZ-6B-64-180-E2A-20 |
| PZ-6A-25-180-E1A-20 | PZ-5A-130-E1A-10 | PZ-6B-64-180-E3A-20 |
| PZ-6A-25-180-E2A-20 | PZ-4A-100-E2A-10 | PZ-6B-3.5-180-E1A-20 |
| PZ-6A-25-180-E3A-20 | PZ-4B-100-E3A-10 | PZ-6B-3.5-180-E2A-20 |
| PZ-6A-25-220-E1A-20 | PZ-4B-100-E1A-10 | PZ-6B-3.5-180-E3A-20 |
| PZ-6A-25-220-E2A-20 | PZ-4B-100-E2A-10 | PZ-6B-3.5-220-E1A-20 |
| PZ-6A-25-220-E3A-20 | PZ-3A-70-E3A-10 | PZ-6B-3.5-220-E2A-20 |
| PZ-6A-32-180-E1A-20 | PZ-4A-100-E1A-10 | PZ-6B-3.5-220-E3A-20 |
| PZ-6A-32-180-E2A-20 | PZ-3A-70-E2A-10 | PZ-6B-6.5-180-E1A-20 |
| PZ-6A-32-180-E3A-20 | PZ-3A-70-E1A-10 | PZ-6B-6.5-180-E2A-20 |
| PZ-6A-32-220-E1A-20 | PZ-3B-70-E3A-10 | PZ-6B-6.5-180-E3A-20 |
| PZ-6A-32-220-E2A-20 | PZ-3B-70-E2A-10 | PZ-6B-6.5-220-E1A-20 |
| PZ-6A-32-220-E3A-20 | PZ-3B-70-E1A-10 | PZ-6B-6.5-220-E2A-20 |
| PZ-6A-40-180-E1A-20 | PZ-2A-45-E2A-11 | PZ-6B-6.5-220-E3A-20 |
| PZ-6A-40-180-E2A-20 | PZ-2A-35-E3A-11 | PZ-2B-3.5-45-E3A-11 |
| PZ-2B-6.5-45-E2A-11 | PZ-2A-45-E3A-11 | PZ-2B-35-E2A-11 |
| PZ-2B-8-35-E2A-11 | PZ-2A-45-E1A-11 | PZ-2B-5-35-E1A-11 |
| PZ-2B-8-45-E1A-11 | PZ-2A-35-E2A-11 | PZ-2B-5-45-E2A-11 |
| PZ-3B-16-70-E3A-11 | PZ-2A-35-E1A-11 | PZ-2B-6.5-35-E1A-11 |
| PZ-4B-25-100-E2A-11 | PZ-2B-45-E3A-11 | PVK-3B-725-N-5269A |
| PZ-5A-130-E3A-10 | PZ-2B-45-E2A-11 | PZE-4B-16E3-130FR2A-2016A |
| PZ-5A-130-N3-10 | PZ-2B-45-E1A-11 | PZE-4B-16E3-130FR2A-21060 |
| PZ-5B-50-130-E2A-11 | PZ-2B-35-E3A-11 | PZE-3B-6-63FR3A-4651B |
| PZ-6B-125-220E3A-20 | PZ-2B-35-E1A-11 | PZE-3B-1013-50F3A-4430B |
| PZ-4A-100N3-10 | PZ-2A-3.5-35-E2A-11 | PZ-2B-5-35E2A-11 |
| PZ-2B-6.5-35E3A-11 | PZ-2A-3.5-45-E1A-11 | PZ-4B-100E1A-11 |
| PZ-3B-70-100-130-180 | PZ-2A-5-35-E2A-11 | PZ-2B-3.5-35E1A-11 |
| PZ-6B-180N3A-10 | PZ-2A-5-45-E3A-11 | PZ-2B-3.5-35-E3A-11 |
| PZ-6B-180E3A-20 | PZ-2A-6.5-35-E3A-11 | PZ-5B-130E3A-10 |
| PZ-6B-180E2A-20 | PZ-2A-6.5-45-E3A-11 | PZ-2A-8-45-E3A-11 |
| PZ-6B-180E1A-20 | PZ-2A-8-35-E3A-11 | |
Our company's complete line of hydraulic NACHI PZ-6B-50-180-E2A-20 PZ Series Hydraulic Piston Pumpss serve virtually every industry in manufacturing and technology applications such as railway engineering, chemical process plants, poChampion Hydraulic Co., Ltdr and environmental engineering, automotive engineering, plastics processing machinery, paper industry, presses, test rigs and simulation systems, marine/offshore engineering, special projects, and civil/water engineering, transportation technology, and machine tools.
Pursuing a comprehensive understanding of these application areas and working closely with customers, Champion Hydraulic Co., Ltd engineers have developed unique electrohydraulic innovations in control technology. The result is hydraulic NACHI PZ-6B-50-180-E2A-20 PZ Series Hydraulic Piston Pumpss with greater precision, dependability, and reliability.
Keeping a market expectations mindset,
The company with the German Bornemann, German Allweiler, Japan Akira and other international well-known industrial pump manufacturers to establish and maintain good technical exchanges and cooperation in product development, insist on the introduction and self-developed combination of products is divided into series of screw pump, gear pump series, water treatment and chemical centrifugal pump series, with urban construction the cam rotor pump, high pressure piston pump series five series, more than 3800 kinds of product specifications. Products are widely used in various industries, such as oil and gas mixture pump in oil exploitation, crude oil external pump, cargo pump and sweeping pump in shipbuilding industry, fuel pump in power plant, delivery pump and process pump in chemical plant. It can deliver almost all kinds of liquids, such as gasoline, diesel, crude oil, heavy oil, residue, asphalt, hydrocarbon, acid, alkali and other chemicals. It sells well to 39 countries and regions in Europe, America, Asia and Africa.
Contact Us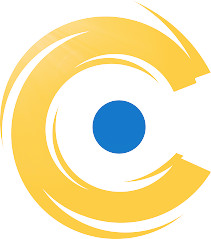 Champion Hydraulic Co., Ltd

Email

meceoindus@hotmail.com

Address

No.7001. XUEYUAN ROAD, NANSHAN DISTRICT,SHENZHEN,CHINA

Phone(Working Time)

0531-85064681

Fax

0531-85064680