Home>Products>HYDRAULIC PISTON PUMP>PV2R34-76-136-FREAA YUKEN Double Vane Pump

English
PV2R34-76-136-FREAA YUKEN Double Vane Pump
JAPAN

Yuken

CE ISO

PV2R34-76-136-FREAA

1 pc

contact us

standrd package

5-7 workdays

T/T,Western Union

60 pcs
Product Description
Acting distributor YUKEN series of hydraulic products, including vane pump, variable displacement plunger pump, hydraulic pump, plunger pump, stack valve, pressure control valve, electromagnetic relief valve, solenoid directional valve, pressure reducing valve, throttle valve, hydraulic valve, hydraulic motor, electro-hydraulic proportional control valve, pressure valve, flow valve, directional valve, proportional valve, stack valve, etc. Add valves, cartridge valves, hydraulic accessories and hydraulic circuit design. The company's products are widely used in packaging machinery, injection molding machinery, rubber machinery, hydraulic machinery, die-casting machinery, plastic machinery, construction machinery, machine tools, forging machinery and walking machinery and other original genuine goods, a large number of spot supply.
Welcome new and old customers call inquiry, inventory low price sales

Japan's original oil research YUKEN vane pump, the stock type is as follows:
PV2R1-6-L-RAA-43 PV2R1-8-L-RAA-43 PV2R1-10-L-RAA-43
PV2R1-12-L-RAA-43 PV2R1-14-L-RAA-43 PV2R1-17-L-RAA-43
PV2R1-19-L-RAA-43 PV2R1-23-L-RAA-43 PV2R1-25-L-RAA-43
PV2R1-31-L-RAA-43 PV2R1-6-F-RAA-43 PV2R1-8-F-RAA-43
PV2R1-10-F-RAA-43 PV2R1-12-F-RAA-43 PV2R1-14-F-RAA-43
PV2R1-17-F-RAA-43 PV2R1-19-F-RAA-43 PV2R1-23-F-RAA-43
PV2R1-25-F-RAA-43 PV2R1-31-F-RAA-43 PV2R2-41-L-RAA-41
PV2R2-47-L-RAA-41 PV2R2-53-L-RAA-41 PV2R2-59-L-RAA-41
PV2R2-65-L-RAA-41 PV2R2-41-F-RAA-41 PV2R2-47-F-RAA-41
PV2R2-53-F-RAA-41 PV2R2-59-F-RAA-41 PV2R2-65-F-RAA-41
PV2R12-31-33-F-REAA-4222 PV2R12-19-41-F-REAA-4222
PV2R12-31-47-F-REAA-4222 PV2R12-8-33-F-REAA-4222
PV2R23-65-116-F-REAA-41 PV2R24-47-184-F-RAAA-31
PV2R24-47-136-F-RAAA-31 PV2R3-76-L-RAA-31
PV2R3-94-L-RAA-31 PV2R3-116-L-RAA-31 PV2R3-76-F-RAA-31
PV2R3-94-F-RAA-31 PV2R3-116-F-RAA-31 PV2R4-136-L-RAA-30
PV2R34-76-136-F-REAA-31 PV2R4-153-L-RAA-30
PV2R4-184-L-RAA-30 PV2R4-200-L-RAA-30 PV2R4-237-L-RAA-30
PV2R4-136-F-RAA-30 PV2R4-153-F-RAA-30 PV2R4-184-F-RAA-30
PV2R4-200-F-RAA-30 PV2R4-237-F-RAA-30

Features of Japan's original oil research YUKEN vane pump:
1, use the frequency of the shaft and piston structure to rotate, and low noise is the characteristic of the hydraulic motor.
2, the starting torque is large, the speed is low, the stability is good, and run smoothly at lower speed.
3. Patented flat compensation and oil pan, reliability, no leakage; Piston, piston ring seal cover, with high volumetric efficiency;
4. The roller bearings of crankshaft and connecting rod have very high mechanical efficiency.
5, reversible rotation direction, output shaft allows a certain axial force and radial force.
The company with the German Bornemann, German Allweiler, Japan Akira and other international well-known industrial pump manufacturers to establish and maintain good technical exchanges and cooperation in product development, insist on the introduction and self-developed combination of products is divided into series of screw pump, gear pump series, water treatment and chemical centrifugal pump series, with urban construction the cam rotor pump, high pressure piston pump series five series, more than 3800 kinds of product specifications. Products are widely used in various industries, such as oil and gas mixture pump in oil exploitation, crude oil external pump, cargo pump and sweeping pump in shipbuilding industry, fuel pump in power plant, delivery pump and process pump in chemical plant. It can deliver almost all kinds of liquids, such as gasoline, diesel, crude oil, heavy oil, residue, asphalt, hydrocarbon, acid, alkali and other chemicals. It sells well to 39 countries and regions in Europe, America, Asia and Africa.
Contact Us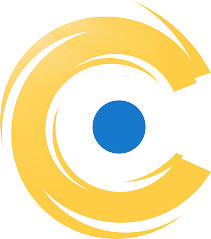 Champion Hydraulic Co., Ltd

Email

sales2@anomalia.org

Address

No.7001. XUEYUAN ROAD, NANSHAN DISTRICT,SHENZHEN,CHINA

Phone(Working Time)

0531-85064681

Fax

0531-85064680