Home>Products>HYDRAULIC PISTON PUMP>DBDS20K18-2510W1 REXROTH PRESSURE RELIEF VALVE

English
DBDS20K18-2510W1 REXROTH PRESSURE RELIEF VALVE
Germany

Rexroth

CE ISO

DBDS20K18-2510W1

1 pc

contact us

standrd package

5-7 workdays

T/T,Western Union

60 pcs
Product Description
Material number
Designation
R900049822
PRESSURE RELIEF VALVE
DBDS20K1X/25-15V
R900050807
PRESSURE RELIEF VALVE
DBDS20K1X/50-30
R900051071
PRESSURE RELIEF VALVE
DBDS20K1X/50P30
R900052357
PRESSURE RELIEF VALVE
DBDS 20 K1X/25P16
R900052943
PRESSURE RELIEF VALVE
DBDS20K1X/200-150
R900053043
PRESSURE RELIEF VALVE
DBDS20K1X/315-210
R900068383
PRESSURE RELIEF VALVE
DBDS20K1X/315-250
R900068384
PRESSURE RELIEF VALVE
DBDS20K1X/315-300
R900075188
PRESSURE RELIEF VALVE
DBDS20K1X/315-220
R900075902
PRESSURE RELIEF VALVE
DBDS20K1X/315-270
R900075915
PRESSURE RELIEF VALVE
DBDS20K1X/25-16V
R900078039
PRESSURE RELIEF VALVE
DBDS20K1X/315-280
R900078769
PRESSURE RELIEF VALVE
DBDS20K1X/315P300
R900078770
PRESSURE RELIEF VALVE
DBDS20K1X/400P350
R900085135
PRESSURE RELIEF VALVE
DBDS20K1X/25-10
R900088556
PRESSURE RELIEF VALVE
DBDS20K1X/25P15
R900205483
PRESSURE RELIEF VALVE
DBDS20K1X/100-055
R900206098
PRESSURE RELIEF VALVE
DBDS20K1X/315-205
R900206543
PRESSURE RELIEF VALVE
DBDS20K1X/25-15
R900210886
PRESSURE RELIEF VALVE
DBDS20K1X/400-380
R900211321
PRESSURE RELIEF VALVE
DBDS20K1X/200-110
R900212702
PRESSURE RELIEF VALVE
DBDS20K1X/25-20
R900220903
PRESSURE RELIEF VALVE
DBDS20K1X/315P315
R900222984
PRESSURE RELIEF VALVE
DBDS20K1X/200P190
R900224724
PRESSURE RELIEF VALVE
DBDS20K1X/200-200
R900225235
PRESSURE RELIEF VALVE
DBDS20K1X/400-330
R900230310
PRESSURE RELIEF VALVE
DBDS20K1X/100-080
R900231007
PRESSURE RELIEF VALVE
DBDS20K1X/200P120
R900243501
PRESSURE RELIEF VALVE
DBDS20K1X/315-275
R900244973
PRESSURE RELIEF VALVE
DBDS20P1X/200-180
R900245023
PRESSURE RELIEF VALVE
DBDS20K1X/200-180
R900245024
PRESSURE RELIEF VALVE
DBDS20K1X/200-150
R900345502
PRESSURE RELIEF VALVE
DBDS20G1X/200/12
R900346720
PRESSURE RELIEF VALVE
DBDS20G1X/100/12
R900353304
PRESSURE RELIEF VALVE
DBDS20G1X/50J3
R900356476
PRESSURE RELIEF VALVE
DBDS20G1X/315/12
R900367037
PRESSURE RELIEF VALVE
DBDS20G1X/25/12
R900367433
PRESSURE RELIEF VALVE
DBDS20G1X/400/12
R900368174
PRESSURE RELIEF VALVE
DBDS 20 G1X/315VB
R900372427
PRESSURE RELIEF VALVE
DBDS 20 P1X/315VB
R900379694
PRESSURE RELIEF VALVE
DBDS20G1X/50/12
R900391878
PRESSURE RELIEF VALVE
DBDS20G1X/25J3
R900393795
PRESSURE RELIEF VALVE
DBDS20P1X/315J3
R900394463
PRESSURE RELIEF VALVE
DBDS20P1X/315/12
R900395219
PRESSURE RELIEF VALVE
DBDS20P1X/25V
R900397459
PRESSURE RELIEF VALVE
DBDS20G1X/200V/12
R900407688
PRESSURE RELIEF VALVE
DBDS 20 G1X/315 W1
R900422542
PRESSURE RELIEF VALVE
DBDS20K1X/25
R900422544
PRESSURE RELIEF VALVE
DBDS20G1X/25
R900424082
PRESSURE RELIEF VALVE
DBDS20K1X/315V
R900424170
PRESSURE RELIEF VALVE
DBDS20G1X/100
R900424171
PRESSURE RELIEF VALVE
DBDS20G1X/100V
R900424172
PRESSURE RELIEF VALVE
DBDS20G1X/200
R900424173
PRESSURE RELIEF VALVE
DBDS20G1X/200V
R900424174
PRESSURE RELIEF VALVE
DBDS20G1X/315
R900424175
PRESSURE RELIEF VALVE
DBDS20G1X/400
R900424203
PRESSURE RELIEF VALVE
DBDS20K1X/400
R900424204
PRESSURE RELIEF VALVE
DBDS20K1X/400V
R900424205
PRESSURE RELIEF VALVE
DBDS20K1X/50
R900424267
PRESSURE RELIEF VALVE
DBDS20K1X/100
R900424268
PRESSURE RELIEF VALVE
DBDS20K1X/100V
R900424269
PRESSURE RELIEF VALVE
DBDS20K1X/200
R900424270
PRESSURE RELIEF VALVE
DBDS20K1X/200V
R900424271
PRESSURE RELIEF VALVE
DBDS20K1X/315
R900424272
PRESSURE RELIEF VALVE
DBDS20P1X/50
R900424273
PRESSURE RELIEF VALVE
DBDS20K1X/50V
R900424274
PRESSURE RELIEF VALVE
DBDS20P1X/100
R900424275
PRESSURE RELIEF VALVE
DBDS20P1X/100V
R900424276
PRESSURE RELIEF VALVE
DBDS20G1X/50
R900424277
PRESSURE RELIEF VALVE
DBDS20P1X/200
R900424278
PRESSURE RELIEF VALVE
DBDS20P1X/315
R900424279
PRESSURE RELIEF VALVE
DBDS20P1X/400
R900426153
PRESSURE RELIEF VALVE
DBDS 20 G1X/60B
R900427240
PRESSURE RELIEF VALVE
DBDS 20 G1X/210B
R900427249
PRESSURE RELIEF VALVE
DBDS 20 G1X/170B
R900427602
PRESSURE RELIEF VALVE
DBDS 20 G1X/315B
R900427604
PRESSURE RELIEF VALVE
DBDS20G1X/50V
R900428381
PRESSURE RELIEF VALVE
DBDS 20 G1X/110B
R900428612
PRESSURE RELIEF VALVE
DBDS20G1X/400V/12
R900428977
PRESSURE RELIEF VALVE
DBDS 20 P1X/400B
R900429303
PRESSURE RELIEF VALVE
DBDS 20 P1X/110B
R900429687
PRESSURE RELIEF VALVE
DBDS 20 P1X/315B
R900430311
PRESSURE RELIEF VALVE
DBDS20P1X/25
R900430920
PRESSURE RELIEF VALVE
DBDS 20 G1X/210VB
R900434536
PRESSURE RELIEF VALVE
DBDS 20 P1X/210B
R900437810
PRESSURE RELIEF VALVE
DBDS20P1X/315V
R900438105
PRESSURE RELIEF VALVE
DBDS20G1X/315V
R900439957
PRESSURE RELIEF VALVE
DBDS20P1X/50V
R900440196
PRESSURE RELIEF VALVE
DBDS 20 P1X/170B
R900446431
PRESSURE RELIEF VALVE
DBDS 20 G1X/400B
R900446990
PRESSURE RELIEF VALVE
DBDS20G1X/315J3
R900447684
PRESSURE RELIEF VALVE
DBDS20P1X/200V
R900452888
PRESSURE RELIEF VALVE
DBDS 20 G1X/25 W1
R900462896
PRESSURE RELIEF VALVE
DBDS20G1X/25V
R900464875
PRESSURE RELIEF VALVE
DBDS20P1X/400V
R900474243
PRESSURE RELIEF VALVE
DBDS20K1X/25V
R900474802
PRESSURE RELIEF VALVE
DBDS 20 P1X/315/5
R900476384
PRESSURE RELIEF VALVE
DBDS 20 P1X/200 W1
R900478766
PRESSURE RELIEF VALVE
DBDS20G1X/400V
R900495149
PRESSURE RELIEF VALVE
DBDS 20 G1X/100 W1
Technical data
Size

6
8
10
15
20
25
30

Weight

See dimensions

Installation position

any

Ambient temperature range

NBR seals

°C

-30 … +80

FKM seals

°C

-15 … +80

Minimum stability of the housing materials

Housing materials are to be selected so that there is sufficient safety for all imaginable operating conditions (e.g. with regard to pressure resistance, thread stripping strengths and tightening torques).
hydraulic
Size

6
8
10
15
20
25
30

Maximum operating pressure

Inlet

bar

400
630
400
315

Outlet

bar

315

Maximum flow (standard valves)

See characteristic curves

Hydraulic fluid

see table

Hydraulic fluid temperature range

NBR seals

°C

-30 … +80

FKM seals

°C

-15 … +80

Viscosity range

mm²/s

10 … 800

Maximum admissible degree of contamination of the hydraulic fluid 1)

Class 20/18/15 according to ISO 4406 (c)
| | |
| --- | --- |
| 1) | The cleanliness classes specified for the components must be adhered to in hydraulic systems. Effective filtration prevents faults and simultaneously increases the life cycle of the components. For the selection of the filters, see www.boschrexroth.com/filter. |
Hydraulic fluid

Classification

Suitable sealing materials

Standards

Data sheet

Mineral oils

HL, HLP, HLPD, HVLP, HVLPD

NBR, FKM

DIN 51524

90220

Bio-degradable

Insoluble in water

HETG

NBR, FKM

ISO 15380

90221

HEEG

FKM

Soluble in water

HEPG

FKM

ISO 15380

Important information on hydraulic fluids:

For further information and data on the use of other hydraulic fluids, please refer to the data sheets above or contact us.

There may be limitations regarding the technical valve data (temperature, pressure range, life cycle, maintenance intervals, etc.).

The ignition temperature of the hydraulic fluid used must be 50 K higher than the maximum surface temperature.

Bio-degradable and flame-resistant: If this hydraulic fluid is used, small amounts of dissolved zinc may get into the hydraulic system.
Notice:
Hydraulic counter pressures in port T add 1:1 to the response pressure of the valve set at the adjustment type.
Example:
Pressure adjustment of the valve due to spring pretensioning (see "Product description" item 2) pspring= 200 bar
Hydraulic counter pressure in port T: phydraulic = 50 bar
⇒ Response pressure = pspring + phydraulic = 250 bar
Deviating technical data: Type-examination tested safety valves type DBD
(Component series 1X, according to Pressure Equipment Directive 2014/68/EU)
general
| | | |
| --- | --- | --- |
| Ambient temperature range | °C | -10 … +80 |
hydraulic
| | | |
| --- | --- | --- |
| Set response pressure | | see last figure of the component marking |
| Maximum counter pressure in the discharge line | | See characteristic curves "Counter pressure in the discharge line" |
| Maximum flow | | The last but one figure of the component marking attached at the safety valve is always binding. For valve types which have a variable maximum flow depending on the response pressure, the discharge coefficient is specified at this place. |
| Hydraulic fluid | | Hydraulic fluids according to DIN 51524: Hydraulic oils HL and HLP are suitable for safety valves with NBR or FKM seals. |
| Hydraulic fluid temperature range | | -10 … +60 °C |
| Viscosity range | | 12 … 230 mm²/s |
The company with the German Bornemann, German Allweiler, Japan Akira and other international well-known industrial pump manufacturers to establish and maintain good technical exchanges and cooperation in product development, insist on the introduction and self-developed combination of products is divided into series of screw pump, gear pump series, water treatment and chemical centrifugal pump series, with urban construction the cam rotor pump, high pressure piston pump series five series, more than 3800 kinds of product specifications. Products are widely used in various industries, such as oil and gas mixture pump in oil exploitation, crude oil external pump, cargo pump and sweeping pump in shipbuilding industry, fuel pump in power plant, delivery pump and process pump in chemical plant. It can deliver almost all kinds of liquids, such as gasoline, diesel, crude oil, heavy oil, residue, asphalt, hydrocarbon, acid, alkali and other chemicals. It sells well to 39 countries and regions in Europe, America, Asia and Africa.
Contact Us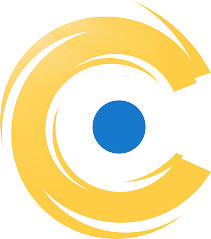 Champion Hydraulic Co., Ltd

Email

sales2@anomalia.org

Address

No.7001. XUEYUAN ROAD, NANSHAN DISTRICT,SHENZHEN,CHINA

Phone(Working Time)

0531-85064681

Fax

0531-85064680